Dallas Local Roofing Contractor | Threadgill's Guaranteed Roofing Services
Asphalt Shingles
It's no secret asphalt looks great on your roof; four out of five homes are protected by asphalt shingles and 1 out of every 5 businesses have a shingle roof.
Asphalt roofing looks even better when you stack it up against the cost of other materials.
Whether it's superb colors and beautiful styles you're looking for, or unparalleled durability and performance, the bottom line is will find all these features in asphalt shingles.
---
Flat Roofing
Flat roofs can be found on homes or businesses.
This type of roof uses coatings or membranes to seal a roof. Usually the most eco friendly products come from flat roofing options.
Modified bitumen or built-up systems are most commonly used and both have amazing benefits.
Since gaining acceptance in the roofing industry during the 1970s, the use of these types of modified bitumen membrane roofing systems has increased steadily.
Today modified bitumen membranes are the fastest growing roofing materials in the industry.
---
Tile Roofing
Threadgills Roofing recommends concrete or clay tiles for your home or business.
Concrete or clay tiles are a smart choice for homeowners, architects, builders and remodelers.
Whether your interest is durability, color selection or energy efficiency, we have the concrete or clay tile roof to fit your needs.
---
Stone Coated Tiles
Stone coated metal roofing shingles are designed for homeowners who want the performance benefits of metal roofing and the traditional looks of asphalt shingle roofs.
Strong and lightweight, Stone coated metal roofing shingles install easily without battens and these stone coated metal roofing shingles can be installed directly over existing asphalt roofing shingles, saving tear-off costs and landfill waste.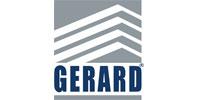 ---
Metal Roofing
Your home provides shelter from the storms of life.
To protect what is important to you, Threadgills Roofing metal roofing specialists will design a metal roof that is technologically innovative, durable, beautiful, and lasts a lifetime.
---
Slate Roofing
Slate. Its the most beautiful and durable roofing material known to man.
For centuries, its been the roofing material of choice for the worlds greatest buildings.
In fact, some slate roofs have lasted for literally hundreds of years, enduring all of the ravages that Mother Nature could throw at them.
---
Cedar Roofing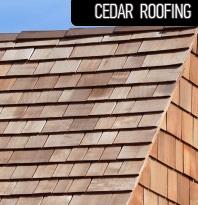 The most common question from homeowners is often Why Choose Cedar?
Keeping it simple
The Waldun Group manufactures split and re-sawn as well as tapersawn shakes available in premium, number one, and standard grades. You can order shingle products in 16, 18, and 24 inch lengths with grades one to four. Whether its one inch Tapersawns, one and a quarter inch Jumbos, or 100% 2 Pack we can do it. Our specialty is to meet your market needs